I had the priviliege of taking yet another lovely walk in the San Bernardino Mountains on Easter Sunday 2010. Here are some of the spectacular pictures of nature I captured during my hikes through the San Bernardino Mountains. By the way hiking is a great way for people who are not usually pedestrians to get exercise.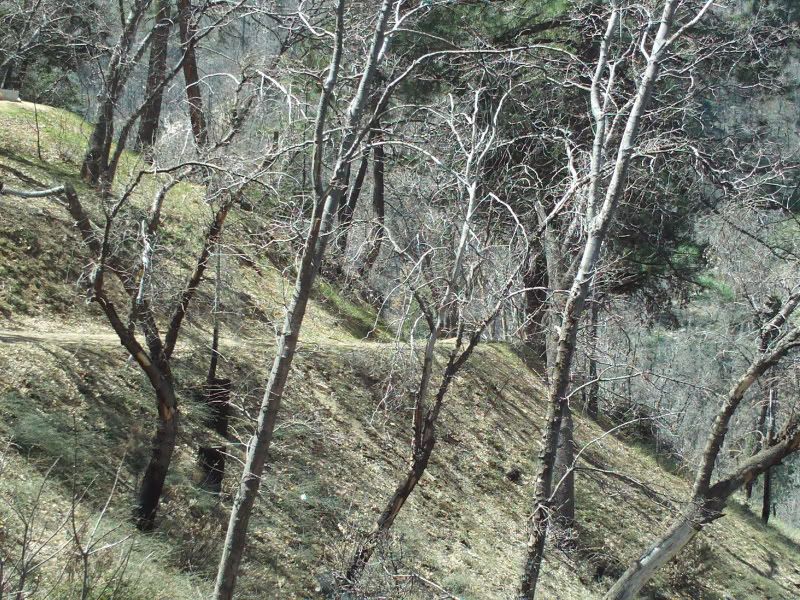 Here is a lovely picture I took of a windy forest trail. The fire come through here in 2007, and the forest is beginning to regrow in this area.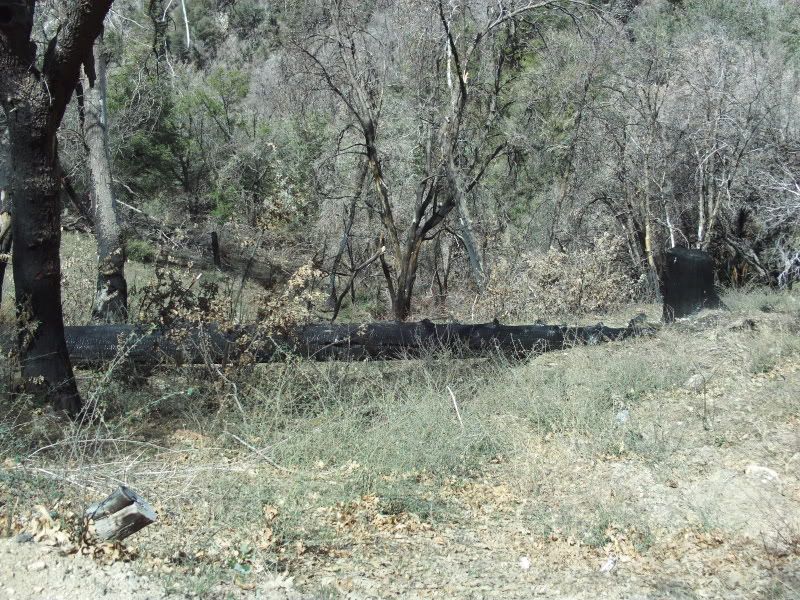 Here I am looking down a hillside as I jaunt through the forest.
Trees have some of the most interesting shapes. These trees that were singed in the fire almost look as if they belong in a tale such as
The Legend of Sleepy Hallow
.
This rope swing has provided many hours of fun for kids and adults taking walks through this forest.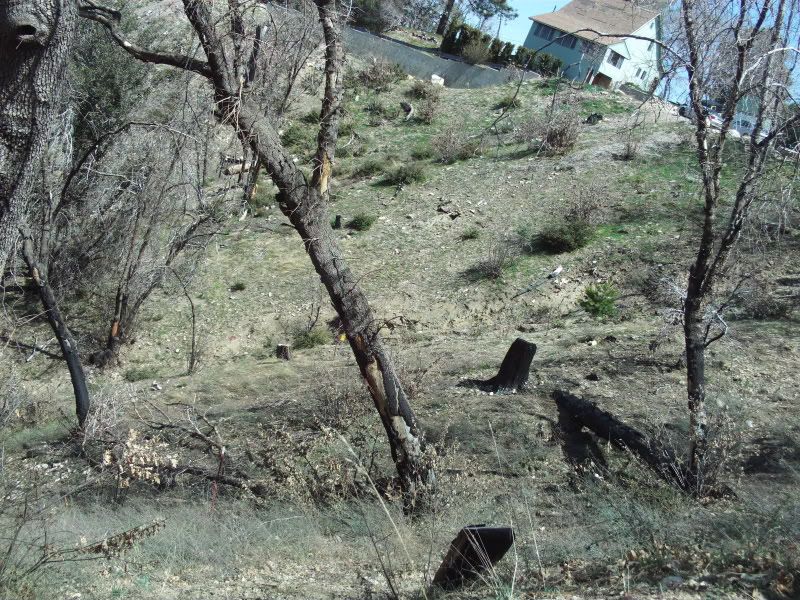 Looking at the trunks of trees that were burned in the fire. The forest is beginning to regrow, and here are the first signs of spring in 2010.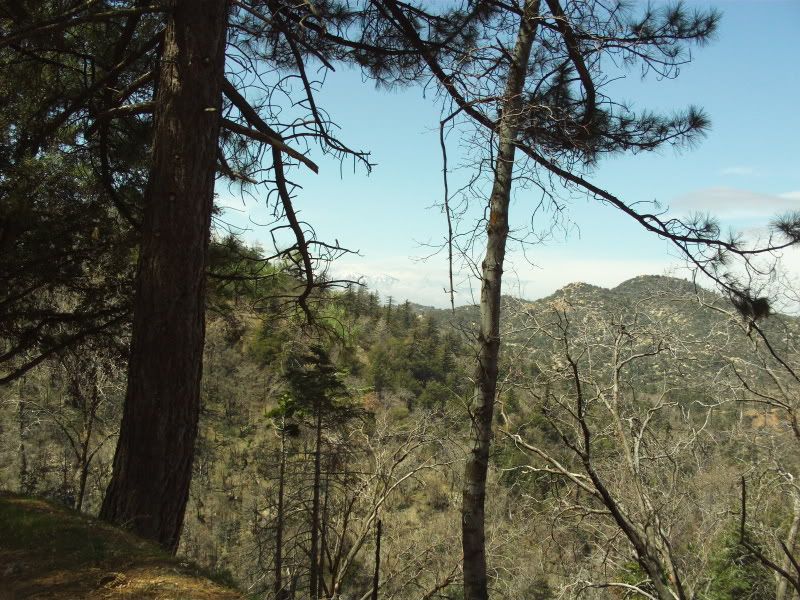 Looking at the rocky mountains in the distance, which are a wonderful site during a nature walk.